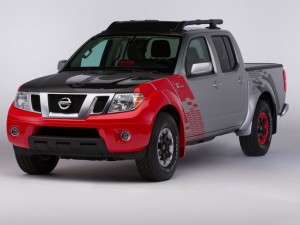 It's beginning to seem that diesel has become fanfare. No, we're not talking about Vin Diesel – the fuel, diesel. With automotive brands beginning to champion more diesel-consuming models, we thought it was important to highlight Nissan's Frontier Diesel Runner. As a midsize pickup truck, made in partnership with Cummins, this efficient machine gets 35% better fuel efficiency than the 2014 V-6 two-wheel drive Frontier. Though it may be smaller in stature, never forget that big things come in small packages. The Frontier Diesel Runner "project truck," as Nissan calls it, comes standard with a 2.8-liter, four-cylinder diesel engine that cranks out nearly 200 horsepower and 350 lb-ft of torque.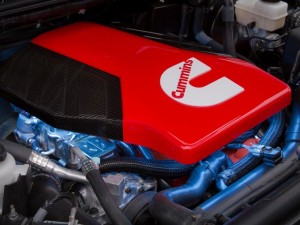 Nissan has officially stated that this truck is merely going to "gauge the market reaction." It seems, however, fairly certain that the Japanese automaker will put these into production relatively soon. Why, you may ask? The company's new partnership with Cummins, a historically successful producer of diesel engines, coupled with the release of competitors' diesel trucks will be the catalyst for entering this particular market.
This vehicle also serves as a preview of the full-size Titan pickup with a 5-liter turbo-diesel V-8 that will be released next year.
Fred Diaz, a senior vice president at Nissan, recently stated that Nissan has always valued the mid-size pickup segment, and with this technical study project, we are looking to explore what is possible for the next-generation Frontier. We are always looking for ways to engage our customers."
We encourage you to stop down at Leith Nissan to speak with our great staff about the Titans, LEAFs, Altimas, and more that span our vast inventory.
Nissan Presents the Midsize Frontier Diesel Runner "Project Truck"
was last modified:
December 29th, 2014
by