If you've ever placed a bet during a horse race, you likely have a familiarity with the term "dark horse." The dark horse is the stallion that isn't favored to win – and might even have unfavorable odds – but has the potential to place first. The Nissan brand doesn't always bluster and boast, so it isn't always flooding the airwaves with commercials; it does, however, perform among the very best in the automotive world.
This past Wednesday, Nissan North America issued a press release that revealed its sales jumped by 18.5 percent last month compared to a year ago. The company sold 102,955 vehicles: the top three best-selling models were the Versa (subcompact), Sentra (sedan), and Rogue (crossover).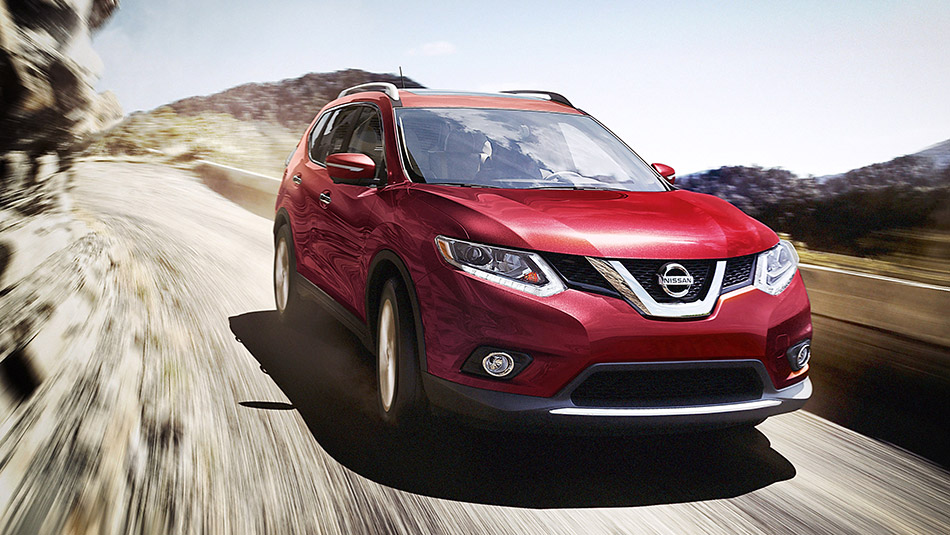 Part of Nissan's statement said that "Rogue sales remained brisk" with a 51.8 percent increase, Sentra enjoyed a 61 percent leap, and Versa sales went up 38 percent.
Though some brands claim to be "Tough" or "Like a Rock," the Nissan Frontier saw the best jump in sales with a spiking 47 percent.
We recently hopped behind the wheel of a 2014 Nissan Rogue, and our team has a personal understanding as to why Nissan has experienced a sales boom. Here's a bit of what we had to say about the Rogue we test drove; you can find the entire review here:
"Have you ever had a friend recommend a restaurant, but you were hesitant because it wasn't exactly your type of cuisine? Still, you decided to make the trip to find that not only did the dishes served look amazing, their flavors thrilled your palate even more. Right now, I'm that friend – and our dish is the Rogue."
"As good as the Nissan Rogue looks, it drives even better."
"It's dynamic. There's the spacious cabin that feels like a crossover, yet there is its power and handling that feel like a high-performance vehicle. Though it is rather muted in gear, there's a nice pulse in the Rogue that rouses spirited driving."
"The accelerator responds with little hesitation and ample torque, again evoking a sense of sportiness. It growls with confident masculinity, so there's an audible reward for giving it a little extra gas."
If you're interested in discovering more about the Nissan brand, we welcome you to Leith Nissan in Cary, North Carolina.
Nissan Rogue Remains a Popular Choice for Consumers
was last modified:
December 29th, 2014
by