Matt McCulloh circled October 27th on his calendar a long time ago. It was a date he knew would come eventually, but the surreal nature of yesterday's events still overwhelmed him. Astonishment, excitement and finally pride washed over him as he took delivery of the first 2015 Nissan GT-R NISMO in the United States.
"It was like a surreal moment for me. I saw it, and it just took a second to register that this was finally my car. And that I was going to have the privilege to own the very first GT-R NISMO for the United States and be a part of the great 30-year history of the NISMO brand," said McCulloh in the release.
McCulloh has big plans for the car – the track, autocross and even a little drag-strip use. "This car to me is like a brute-force tool. To me it is so purpose-built that I am going to do a lot of track," he said.
All is well as the first GT-R NISMO in the U.S. has found its way into the North Carolina garage of Matt McCulloh, a true enthusiast and Nissan brand advocate.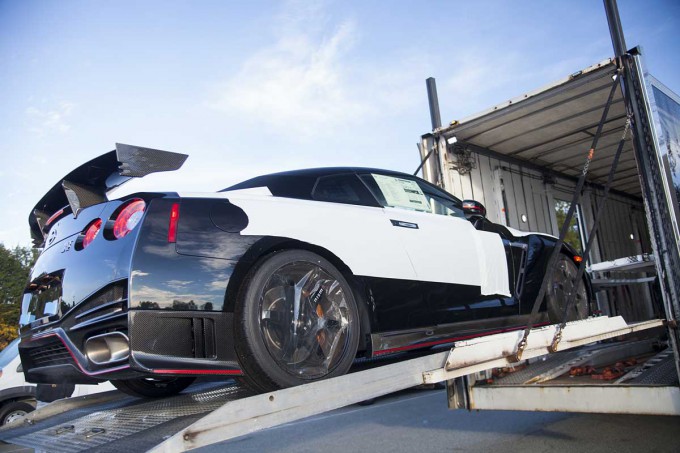 Photos courtesy of Nissan.
First 2015 Nissan GT-R NISMO Delivered to U.S.
was last modified:
December 29th, 2014
by